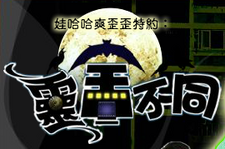 靈舍不同 (Hong Kong Ghostbusters) was a sitcom that ran on Asia Television Limited (ATV). The show was only in Chinese language. It was not related to the sony franchise.
Introduction
Edit
The story takes place in public housing known as Kowloon. In it's 40 years history, a lot of supernatural things have happened. Mei Qi ( snow decoration) for a blind person, neighbors Liu Zhipeng ( Chen Zhanpeng ornaments) have a crush on her, but her dead mother, Mrs. Zhong (the Wu Huan instrument decorated) is against the relationship.
Public housing and ghosts, from misunderstanding to understanding, from confrontation to help, everyone must learn help out each other's difficulties and learn to "love and be tolerance" to each other if they hope to defend the building against the possible demolition.
External Links
Edit
Secondary Canon
Edit