A Class 1 Entity (that is part of the Classification System) is the lowest class.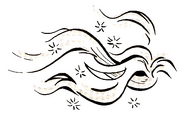 Primary Canon
Edit
Ghostbusters: The Video Game
Edit
List of Entities
Edit
List of Environmental
Edit
Secondary Canon
Edit
Class I: These are undeveloped forms, insubstantial and difficult to see. Interaction with environment is limited and enigmatic (e.g., spectral lights, voices and sounds, ectoplasmic vapors, etc.). Simple application of a proton pack beam is normally effective.
Ghostbusters: The Video Game Stylized
Edit
List of Environmental
Edit
Ghostbusters: The Board Game
Edit
List of Entities
Edit
Animated Series Class 1
Edit
The animated series doesn't follow the same rules as RPG and can go higher. To read more about it go to Animated Classifications