Gli Acchiappafantasmi Toy Line is the Real Ghostbusters Toy line in the Italian based on the The Real Ghostbusters. The toys and packaging is directly copied from the UK counterpart and translated in Italian.
Description
Edit
The Italian Toy Line ran from 1987-1990 like the other lines based on the UK line. Among the notable traits is the Lion seal and yellow bar code on the back of the card, which is used on all UK line based toys.
List of Toys
Edit
First Wave
Edit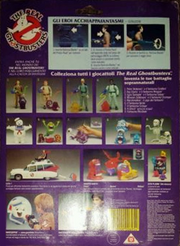 Second Wave
Edit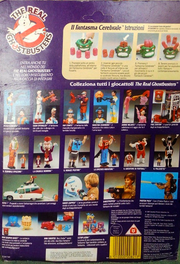 Third Wave
Edit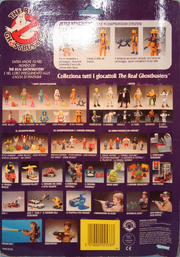 Fourth Wave
Edit
Ad blocker interference detected!
Wikia is a free-to-use site that makes money from advertising. We have a modified experience for viewers using ad blockers

Wikia is not accessible if you've made further modifications. Remove the custom ad blocker rule(s) and the page will load as expected.