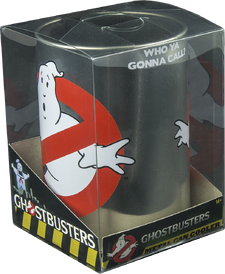 Ikon Collectables produced Ghostbusters Merchandise line is a line of products made by Ikon Collectables that are based on the Ghostbusters. The first noted items made by Ikon Collectables appear in September 2014.
List of Items
Edit
Note that they are a wholesaler web site, so unless the items are noted as being made by them, they are not listed here. Also, some dates of release can't be found, so the first time they are archived is used as the date.

Stay Puft Gonna Call T-Shirt (Small, Medium, Large X Large, XX Large) (Item #: IKO0693)
Stay Puft 8.5" Plush (Item #: IKO0708)
Slimer 7" Statue (Item #: IKO0690) (December 2015)[5]
Staypuft Statue (Item #: IKO0737) (August 31, 2016)[6]
Staypuft Statue Burnt Variant (Item #: IKO0783) (August 31, 2016)[7]
References
Edit
External Links
Edit
Ad blocker interference detected!
Wikia is a free-to-use site that makes money from advertising. We have a modified experience for viewers using ad blockers

Wikia is not accessible if you've made further modifications. Remove the custom ad blocker rule(s) and the page will load as expected.