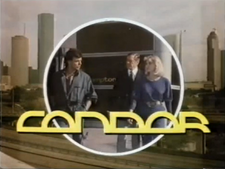 Information was originally found on Cyland Props. The Condor was a 1986 Television pilot that was unsuccessful at getting the show produced. It was written by Len Janson and Chuck Menville, both of whom wrote for The Real Ghostbusters that same year, and features James Avery (who guest voiced on The Real Ghostbusters and Extreme Ghostbusters) in a role.
Prop Cameo
Edit
The P.K.E. Meter was seen at the beginning of the show as a device to reprogram the robot solders.
External Links
Edit
Ad blocker interference detected!
Wikia is a free-to-use site that makes money from advertising. We have a modified experience for viewers using ad blockers

Wikia is not accessible if you've made further modifications. Remove the custom ad blocker rule(s) and the page will load as expected.