Yes I'm the Admin at this Wiki
Edit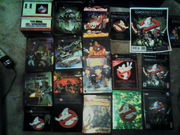 I am the Bureaucrat (that means I am the main administrator at Ghostbusters Wiki). My main duties at Ghostbusters Wiki are to maintain the cosmetic look of the wiki, and the structure. Therefore, sometimes I perform lots of small edits that may only change one thing.


I don't own Ghostbusters Wiki, as it is a community project. The content of the wiki is
not
mine as it is a community effort. However, I act as the default leader of the wiki. I maintain order to the wiki, especially during disagreements.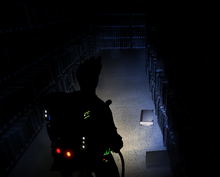 Background on Ghostbusters Wiki
Edit
I started editing here in September 2008 when the article count was at 55. I introduced The Real Ghostbusters, Ghostbusters II, and Extreme Ghostbusters to the wiki during my first eight months at Ghostbusters Wiki.


My Agenda in regards to Ghostbusters Wiki
Edit
The wiki is meant to be a place to help fans and interested parties to learn about the Ghostbusters Franchise. I don't like the idea of making Ghostbusters Wiki a archive. So things like comics will get screen-caps, but not whole pages of content. Everyone is welcome to read and add to the community project after reading the Community Portal.
To know my current to do list in regards to Ghostbusters Wiki please click here.

User:Devilmanozzy/Front Page Test bed User:Devilmanozzy/Real Ghostbusters Air Date Test bed
Introduction
Edit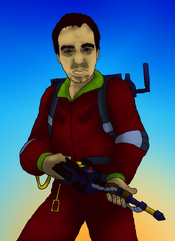 I have been editing at Wikia since September 2008. I enjoy helping out new wiki's so if you are a new admin or a user and have issues with editing a wiki, contact my Talk page.
Hi, my name is Matthew Darr Jordan and I am 32. I grew up in Champaign, IL and am currently living in Hannibal, MO. I am a artist.


Porcupine Tree - Time Flies
(Click the (i) to view the video on Community Central Wiki.)
-Sigh- 2015 has been a rough year.