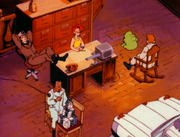 I have been updating and fixing up the Agenda Policy, which I hope will be seen as minor.
The only added content is we will also restrict theft and piracy. While this should be common sense, I think having them listed will be a good reinforcement to what is already accepted here. I have also tried to make the language of the words easier to follow.
I'm hoping that this will be seen as minor.