It has been an exciting year at Ghostbusters Wiki. But not as active as we hoped. So lets lay out the good and the bad for 2011....
Good
The Wiki has went over 2000 articles.
Lots of articles are now referenced, and with more information on referencing too.
The IDW section of the site, Mrmichaelt has built up in great detail.
The Ghostbusters: Sanctum of Slime section of the site has came a far way, and is maybe the best on the whole internet. (Once again thanks to Mrmichaelt)
We have started to branch out to Foreign Markets and we are "starting" to see results to it. (One of my projects)
Bad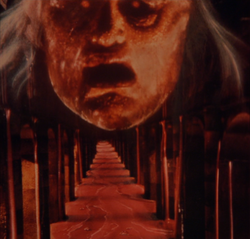 Still need a stronger focus on the film section.
The front page is still too confusing to navigate through. We may need a new plan.
Our visitors are not engaging in the project. The hits are up tho.
Only 5 people took the Survey, and I think I know who voted. That means no one bothered clicking the survey link. I really was hoping to hear from those visiting and outside the community. No Dice so far.
Conclusions
The wiki is large and well developed. However, its hard to find things still. To be honest I should have talked about this earlier, but I thought maybe the survey would give me the information I needed. The main issue is making everything easy to find. That is quite a challenge when we cover so much.
Moving Forward
I have worried that we may start to stagnate here, so I have thought out some new projects. I introduced the Ghostbuster World Map and the new "Ghostbuster Facts section". Both are to steer us into being more informative and "fun". There will also be new updates on the Ghostbusters Canon Family Tree(s), as I am going to go with my gut, and make "them" in photoshop instead of by wikimarkup.
In Closing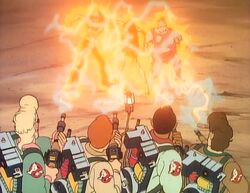 The year overall was not as exciting as 2009 and 2010, but that is how it goes. All sites are down in input from what I've seen. Even the Ghostheads (Podcast Show) pretty much summed up that indeed things are slowing down. But Ghostbusters Wiki needs to look to Foreign Markets for new input, and develop a more global approach to how we conduct ourselves. I see a lot more isp's looking at us because of the new pages, and I look at that as a gateway to taking this wiki in a new direction and growing.
Anyways, How does everyone think 2011 went? Thoughts or ideas on moving forward? Please comment with them below.
Ad blocker interference detected!
Wikia is a free-to-use site that makes money from advertising. We have a modified experience for viewers using ad blockers

Wikia is not accessible if you've made further modifications. Remove the custom ad blocker rule(s) and the page will load as expected.