Comments

6
Shots on Site Summer Event (Blog about Spook Central Website Event)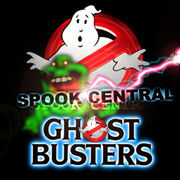 Copied from Paul Rudoff's Official email on the matter:
---
Spook Central is having a special event this Summer. All throughout the month of July, and possibly the rest of the Summer, I will be posting Shot On Site articles on Spook Central detailing newly-discovered Ghostbusters filming locations.
Here's the schedule of when the articles will appear, each at Noon (Eastern) time. If a date has passed, then it's already on the site :-)
If the schedule is updated, you can find out at http://www.facebook.com/photo.php?fbid=10150928778917045&set=a.184557267044.135079.89624592044
---
Anyways, as noted by Paul on the first blog in the event series, I (devilmanozzy/Matthew Jordan) play a part in many of the articles in this series. So when you have a little extra time, stop by Spook Central and check them out... maybe leave a comment too?